Custom Flags and Banners can offer our clients a variety of flag styles one to suit your business and situation.
The most popular flag styles are
teardrop flags
feather flags
block flags
hanging banners
banners
wall flags
Our flag styles which include teardrop flags, feather flags and block flags are available in 3 metre and 4 metre sizes.
The hanging banners are available in .9 metres, 1.2 metres and 1.5 metres.
Banners can be made in any size most common are 1.2 metres and 1.8 metres.
Wall flags are mounted to the outside wall of a shop or business and are 70 cm x 40 cm in size.
We stock a wide range of flag bases to suit our different flag styles one that will suit your requirements.
If you have any questions regarding flag styles and designs, please contact us and we can arrange a free quote.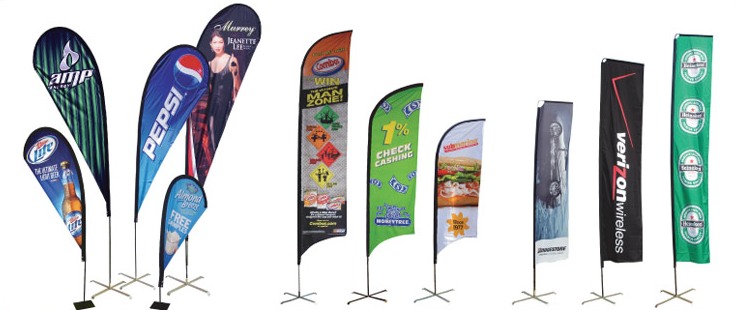 also see teardrop banners